The challenge
A large Japanese contractor was working to expand a major airport in Asia and came to ALICE looking to boost efficiency and profitability. Could it find a way to tighten its schedule -- originally developed with traditional tools -- and reduce its construction costs for this multi-billion dollar project?
The Solution
The roof for the airport extension was attractive, but also complex. With ALICE, the contractor was able to explore crane placement and task sequencing to discover the optimal build schedule.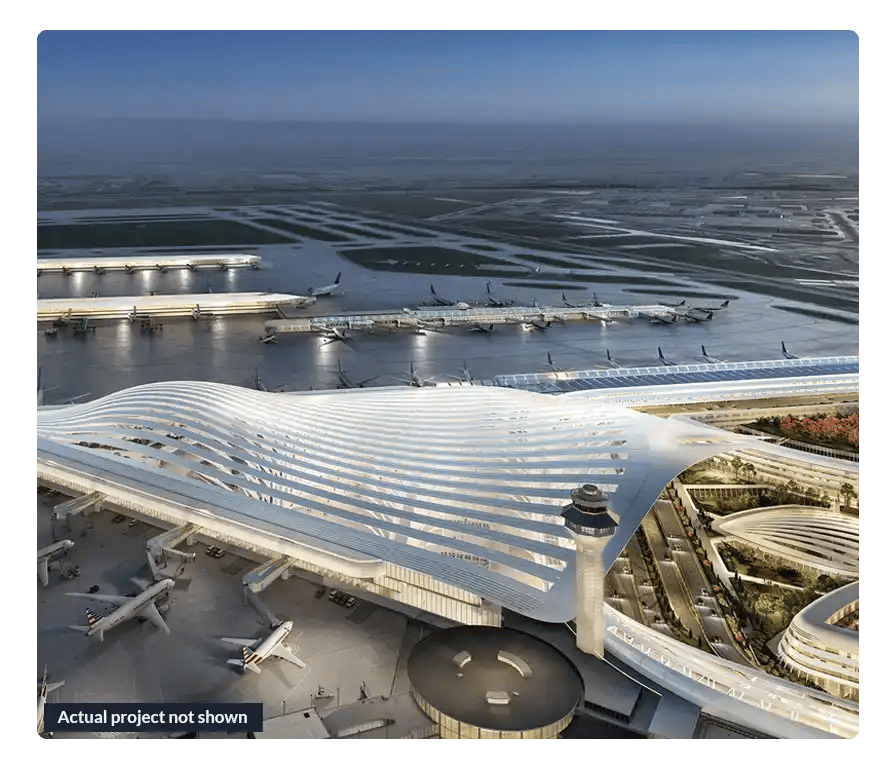 The Results
Using ALICE, the contractor developed a new schedule that was 10.2% faster than the original, a change that would yield tens of millions of dollars in cost savings. This new schedule also required less crane time, delivering additional savings for the project.
Metrics that matter
See how ALICE helps the largest GCs and Owners increase their project margins and mitigate risks.
Reduction in project duration