"Monte Carlo does not resolve constraints to generate solutions. In order to run Monte Carlo there needs to be a solution in the first place."
VP of Product at ALICE
In essence, we have two distinct phases (see image below):

The above schema illustrates how a Monte Carlo simulation can be applied to a schedule generated by ALICE.
The steps can be summarized as follows: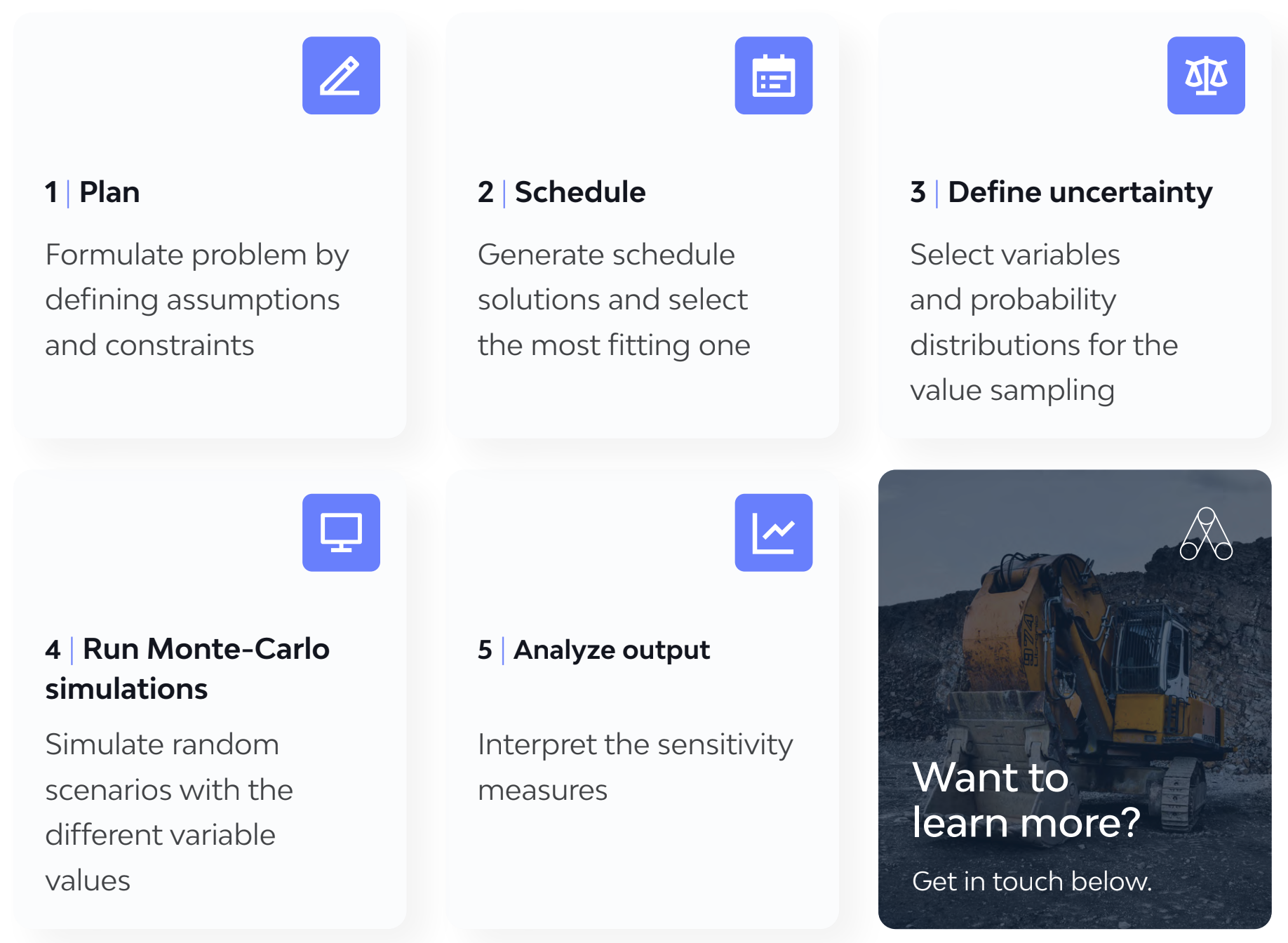 References
Kroese, D. P.; Brereton, T.; Taimre, T.; Botev, Z. I. (2014). "Why the Monte Carlo method is so important today". WIREs Comput Stat. 6 (6): 386–392. doi:10.1002/wics.1314. S2CID 18521840.

Shonkwiler, R. W.; Mendivil, F. (2009). Explorations in Monte Carlo Methods. Springer.

Shojaeefard, MH; Khalkhali, A; Yarmohammadisatri, Sadegh (2017). "An efficient sensitivity analysis method for modified geometry of Macpherson suspension based on Pearson Correlation Coefficient". Vehicle System Dynamics. 55 (6): 827–852.