 The Challenge
Norwegian developer AF Gruppen was looking to improve its projected profitability on a nine building midrise residential project that it was developing in Oslo, Norway. This was a substantial project with an estimated value of $560m USD.
The company had developed a plan using Touchplan, a construction collaboration tool. With ALICE, AF Gruppen wanted to challenge this original plan by exploring the effects of different variations of crews and materials (standard vs. reusable formwork) on the duration and profitability of the project.
"ALICE helped us to identify schedule and savings possibilities that we would never have dreamed up on our own. It has the potential to radically improve the economics not just of individual projects, but of the construction industry."
Project Manager
The Solution
The original schedule took 4 months to create in Touchplan and did not allow for complex simulations showing the interplay between materials and labor. With ALICE, AF Gruppen was able to verify that the original schedule was achievable -- and then push far beyond it. In just four days, the company used ALICE to create over 300 different possible schedules, seven of which were superior to the original plan.

The Results
The original Touchplan schedule required 500 days to complete. With ALICE, AF Gruppen identified a schedule that required just 396 days, an 18% reduction in project duration. Moreover, by using reusable formwork and identifying new ways to size and sequence crews, AF Gruppen used ALICE to reduce the overall cost of the project by 15%.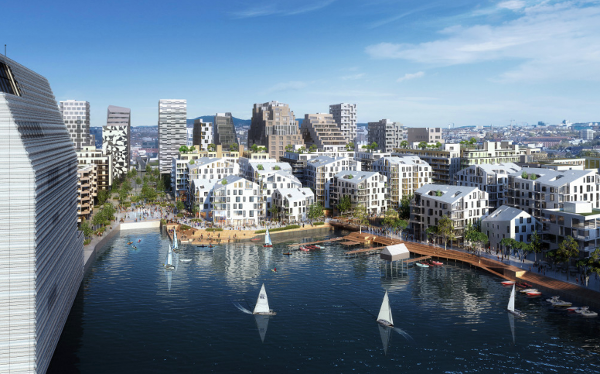 Metrics that matter
See how ALICE helps the largest GCs and Owners increase their project margins and mitigate risks.
Reduction in project duration